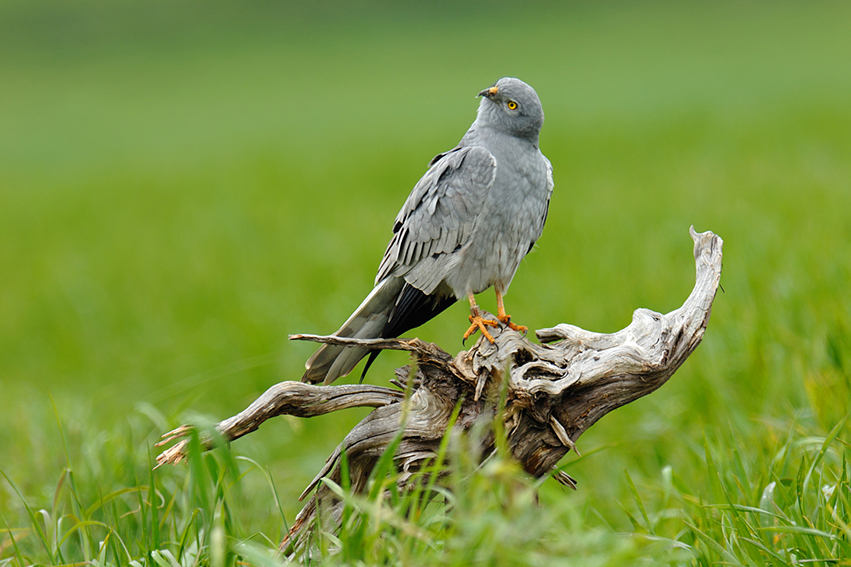 Sailkatu gabea
Euskal Batzorde Ornitologikoa sortu da
2016ko Hegaztien Nazioarteko Eguna aprobetxatuz aurkezten da Euskal Batzorde Ornitologikoa. Organo independientea, inolako erakunderen menpe ez dagoena eta izaera zientifiko zein teknikoa izango duena. Bere jarduera nagusia izango da Euskal Autonomia Erkidegoko hegazti espezieen zerrenda ofiziala zehaztea eta Hegazti Bitxien Batzorde bat eratzea.
Batzordearen erronka da EAEko hegaztien inguruko ezagutza hobetzea eta lurralde honetan ikusten diren espezie irregular edo ustekabekoen behaketak jaso eta homologatzea.
Batzordeak 2016ko otsailean eman zituen aurreneko urratsak, I. Euskadiko Kongresu Ornitologikoan erabaki baitzen Batzorde hau sortzea. Behin-behineko zuzendaritza ere zehaztu zen eta bere eskuetan utzi zen Batzordea bere osatzeko lehenengo urratsak ematea eta Batzordearen funtzionamenduaren oinarriak zehaztea. Zortzi hilabete igaro ondoren, Juan Arizagak, Gorka Belamendiak, David Callejak, José María Fernándezek, Javier Ferreresek, José Antonio Gainzarainek, Aitor Galarzak, Ignacio García-Sernak, Gorka Gorospek eta Asier Sarasuak osatzen duten lantaldearen lanaren ondorioz, gaur aurkezten da ofizialki Euskal Batzorde Ornitologiko hau, ornitologiaren arloan datuak biltzen eta zientzia egiten hasten delarik.
Batzorde Ornitologiko honen asmoa da izaera transbertsala eta bateratzailea izatea, eta EAEko ornitologiarentzat interes orokorreko diren funtzioak hartzea. Hortaz, dagoeneko beste erakunde edo enpresaren batek betetzen duen funtziorik ez du hartuko, inolako gatazkarik ez sortzeko. Esate baterako, ingurumenaren gaineko eragina kudeatzen edo ebaluatzen duten lanak, zentsoak eta jarraipen programak, edota ikerketa lanak; ez du horrelakorik egingo.
Oro har, Batzorde berriaren lan nagusiak hauexek izango dira: batetik, EAEko hegaztien zerrenda ofiziala zehaztu eta eguneratuta mantentzea, azken urteotan behatutako espezie guztien zerrenda sortuz eta euren estatusa zehaztuz (udatiarrak, pasekoak, negutiarrak, eta abar); bestalde, EAEn ikusi diren espezie bitxien homologazioa egitea, Bitxikerien Batzordearen bidez.
Horiez gain, Batzordeak beste eginkizun batzuk ere har ditzake bere gain, hala nola, EAEko hegaztien izendegi ofizialarentzat erreferentziazko taxonomia zehaztea, euskarazko izendegia gainbegiratzea eta eguneratzea, Urtekari Ornitologikoa argitaratzea, Euskadiko Kongresu Ornitologikoa antolatzea, eta gizarteko eragile ezberdinen arteko zubi-lanak egitea.
Ez-ohiko behaketen Batzordea
Euskal Batzorde Ornitologikoaren barruan antolatu den lantalde bat izango da. EAEn tarteka eta irregularki agertu daitezkeen espezie bitxien behaketak jaso, aztertu, ontzat eman eta argitaratzea. Bere lan nagusia horixe izango da, gure lurraldean bitxi diren espezieen ez-ohiko behaketa horiek homologatzea. Horretarako, gure lurraldean ohiko ez diren espezieen zerrenda bat sortu da eta ornitologoek Batzorde horri bidali beharko dizkiote euren behaketen datuak, Ez-ohiko Behaketen Batzordeak ontzat eman ditzan.
Batzorde honek bere gain hartzen ditu Guidelines of the Association of European Records and Rarities Committees (AERC) delakoak ematen dituen gidalerro eta aholkuak, batez ere homologazioa egin ahal izateko jaso beharreko dokumentazioari dagokionez eta berorren azterketari dagokionez, behaketen egileek emandako informazioaren osagarri diren txostenen elaborazioari dagokionez eta talde taxonomiko jakinen identifikazioan lagungarri izan daitezkeen espezialisten aholkularitzari dagokionez.
Share on Facebook
Share on Twitter
Share on Pinterest